Timber and recycling news and related info from around the internet:
A few useful notes about different types of wood and their uses, here:  Reclaimed Wood Species
The Ministry of Forests has put out a lovely little brochure outlining the benefits of using wood in regards to climate change : Tackle Climate Change: Use Wood.
A great resource!  The Wood Database has high quality scans of different sorts of wood, alongside information about the particular properties... check out the Periodic Table of Wood: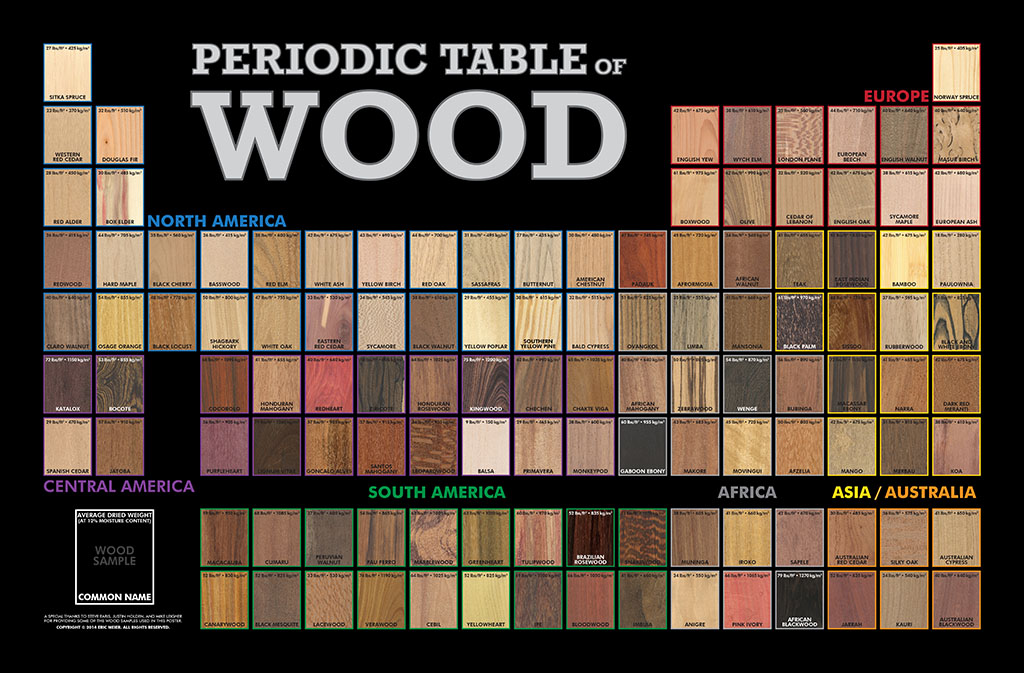 Never thought I'd be mentioning a theatre production on a website about timber.... but I saw this when I was downtown last week and can't resist....
Looks like the Firehall Arts Center is hosting Good Timber Aug 7-19, which looks to be great fun!